A Study of Freedom From Bondage..........eBook ... SPECIAL PRICE $1.00
$ 12.99 $ 1.00
A comprehensive study of Christian lifestyles. Each Christian has a history of sin in their life...learn to sin so to speak. And this sin inhibits healthy growth for a Christian. Recognizing the sin and seeking relief... change is where the victory is realized and then change can begin...learn to change. And as Paul the Apostle claimed the growing and changing creates a Christian walking in fellowship with Jesus...a Christian who has learned to be content.
View Product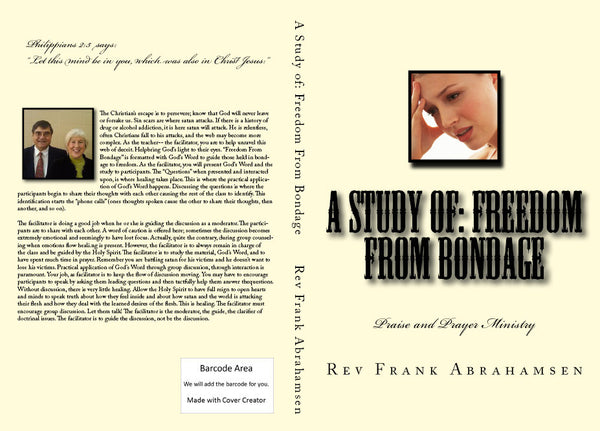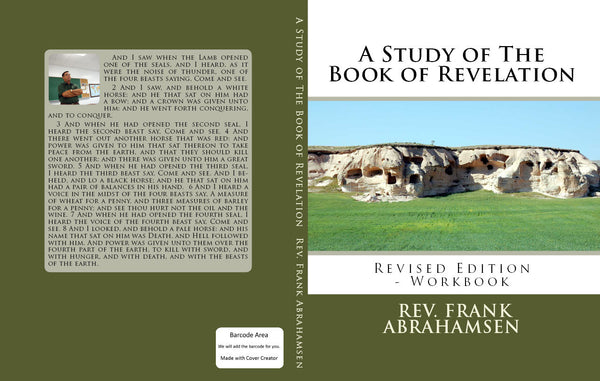 A Study of The Book of Revelation..........eBook ... SPECIAL PRICE $1.00
$ 9.99 $ 1.00
At last, a comprehensive commentary and study guide for The Book of Revelation that is written for beginning and advanced students of the Bible. The Bible, in its entirety, should be presented when preached or written to bring understanding not confusion. The Book of Revelation is a prophetic book of apocalyptic events to come. However, it is also a book of history as viewed in the Seven Churches and chapters four and five are written to praise and glorify God. It is a book of judgment on man but, more to the point it is a book of fear sent by God to terrorize man to look to Him for salvation. Proverbs 1:7
View Product
Em "Powered A 365 Daily Devotional..........eBook ...SPECIAL PRICE $1.00
$ 9.99 $ 1.00
The Word of God is alive; it is daily bread for His children. As we start our day with scripture we have God's protection and guidance and we have His love abounding in our hearts. This devotional book brings Bible verses to each of us each day for our edification.
View Product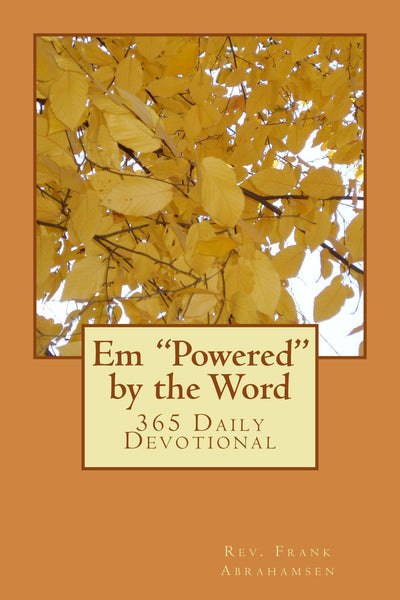 Download Christian eBook Novels, Christian eBook Bible Study Books, Price is Reduced
ARE YOU SAVED?
Salvation is a free gift to us:

"For by grace are ye saved through faith; and that not of yourselves: It is a gift of God: Not of works, lest any man should boast." Ephesians 2:8,9
Our choice is either accept or reject Christ.
God's Word brings us FAITH:

"So then faith cometh by hearing, and hearing by the word of God." Romans 10:17
And the Word will bring us TRUTH Brings SALVATION.
The Word of God tells us we must be born again.
"Jesus answered and said unto him, Verily, verily, I say unto thee, Except a man be born again, he cannot see the kingdom of God" John 3:3.

Born of the Spirit – By the Word of God: "Being born again, not of corruptible seed, but of incorruptible, by the word of God, which liveth and abideth forever." 1Pe. 1:23

The Word of God Is Alive:
The Word of God Is Jesus:
The Word of God Brings Salvation:

"For the word of God is quick, and powerful, and sharper than any twoedged sword, piercing even to the dividing asunder of soul and spirit, and of the joints and marrow, and is a discerner of the thoughts and intents of the heart". Hebrews 4:12
When you invite Jesus into your heart – He takes the dead spirit out of your heart and joins it with His and you become His – A child of of God:                                     "The Spirit itself beareth witness with our spirit, that we are the children of God:" Romans 8:16
                                                      TO BE SAVED:
1.Admit you are a sinner. (For all have sinned, and come short of the glory of God; Romans 3:23)

2.Acknowledge without Chris you are doomed. (For the wages of sin is death; but the gift of God is eternal life through Jesus Christ our Lord. Romans 6:23)

3.From your heart ask Jesus to save you. (That if thou shalt confess with thy mouth the Lord Jesus, and shalt believe in thine heart that God hath raised him from the dead, thou shalt be saved. 10For with the heart man believeth unto righteousness; and with the mouth confession is made unto salvation. Romans 10:9,10)

"For whosoever shall call upon the name of the Lord shall be saved. "Romans 10:13
Pray this prayer from your heart; ask Jesus to save you:
Lord Jesus I am a sinner. I believe in my heart that you died for my sins. Please forgive me for my sins. Lord Jesus I know without you I will perish and by faith I ask you to please save me. And now by faith I thank you for saving me.

Please let us know if you asked
Jesus to save you:
Rev. Frank Abrahamsen
praiseandprayerministry@gmail.com